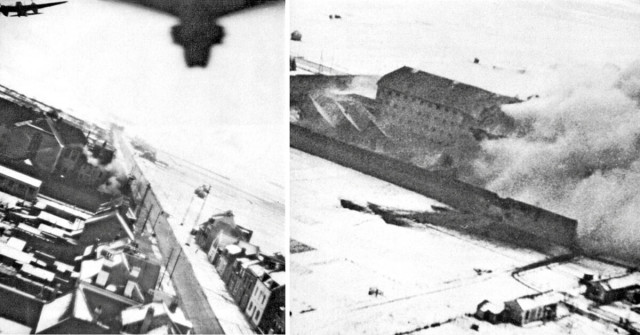 Operation Jericho was an air raid conducted by the RAF with an intention to free the captives of the Nazi-held Amiens prison in France. The raid happened on 18 February 1944, and though it wasn't a large-scale operation, its precision and accuracy meant that it contributed greatly to the war effort and helped to raise the morale of the French, living under Nazi occupation.
In Amiens there was a high-security Nazi prison which held 717 prisoners, most of them being captured resistance fighters and political figures that were captured due to their support for the rebellion against Nazi occupation.
The British intelligence suggested that the Germans were already executing their prisoners and that an execution was scheduled on the 19 February 1944, for 100 prisoners. The mission was initially planned for 10 February and its original group leader was to be Air Vice-Marshall Basil Embry.